There is a new movement, spearheaded by parentalrights.org, to pass a Parental Rights Amendment to the US Constitution. The proposed amendment states (http://www.parentalrights.org/amendment ):
PROPOSED PARENTAL RIGHTS AMENDMENT TO THE UNITED STATES CONSTITUTION
SECTION 1
The liberty of parents to direct the upbringing, education, and care of their children is a fundamental right.
SECTION 2
The parental right to direct education includes the right to choose, as an alternative to public education, private, religious, or home schools, and the right to make reasonable choices within public schools for one's child.
SECTION 3
Neither the United States nor any State shall infringe these rights without demonstrating that its governmental interest as applied to the person is of the highest order and not otherwise served.
SECTION 4
The parental rights guaranteed by this article shall not be denied or abridged on account of disability.
SECTION 5
This article shall not be construed to apply to a parental action or decision that would end life.
SECTION 6
No treaty may be adopted nor shall any source of international law be employed to supersede, modify, interpret, or apply to the rights guaranteed by this article.
In your opinion, dear Readers, is such an amendment needed? What are the issues involved? What are the possible consequences if one is passed, or if it is not passed? An introductory FAQs document by parentalrights.org can be found here: http://www.parentalrights.org/parentalrightsorganswers

Full Citation for this Article: Editorial Board, SquareTwo Journal (2017) "Readers' Puzzle for Spring 2017: Does the US Need a Parental Rights Amendment?," SquareTwo, Vol. 10 No. 1 (Spring 2017), http://squaretwo.org/Sq2ReadersPuzzleSpring2017.html, accessed <give access date>.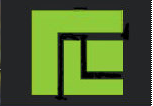 Would you like to comment on this article? Thoughtful, faithful comments of at least 100 words are welcome. Please submit to SquareTwo.