Jumbled. My mind seemed jumbled—perhaps too close to being petrified—by various thoughts, opinions, ideas (as the mind of a PhD student so often is). As I knocked on the office door of my mentor and friend, Camille Fronk Olson, then Associate Professor of Ancient Scripture at Brigham Young University, I told myself I needed to push everything aside so I could enjoy our annual December visit. Of course I didn't suppress my concerns as intended; Camille drew them out of me and a wonderful conversation ensued. Although I cannot recall all of the particulars, I will always remember a poignant memory she graciously shared with me. Her final statement proved penetrating: "It was then I learned to stop listening to others, and to start listening to God," she explained.
At that moment, the chaos that had been plaguing my mind seemed more manageable. That was it! I had been affected by too many opinions shared by too many people—I needed to listen to God. And to Rachel.
I left Camille's office feeling both peace and gratitude. "She gets it," I thought to myself. And, over the years, she continued to get it. Topics I did not feel like I could discuss with anyone else, I knew I could broach with Camille. Our conversations proved to be both intellectually and spiritually sustaining as I made my way through a PhD program, and into a faculty position in the department of Religious Education, myself.
To me, Camille Fronk Olson is a dear friend, a mentor, and a colleague, as well as a female pioneer in the Church Educational System. She taught full-time seminary, and later institute, when women rarely made it as teachers in that system. From there she became the Dean of Students at LDS Business College, and eventually moved to Brigham Young University as one of the first women to teach in the Department of Ancient Scripture. Recently, Camille was appointed to serve as Department Chair in Ancient Scripture—the first time a woman has served at this level of administration in the College of Religious Education at Brigham Young University (and not just because she is a woman, but because she is so qualified for the job!).
When I heard Camille has been appointed as department chair, I wanted to squeal with delight and do cartwheels around the room. Unfortunately I was working in an archive and wearing a skirt, so I had to maintain my composure! Clearly, no news could have been more thrilling or encouraging. It speaks volumes.
Although our rhetoric stresses female equality, being a woman and teaching female students in BYU religion classes has made it clear to me that many of us struggle (while simultaneously feeling guilty for struggling) to actually feel/believe that we are equals. As a BYU undergraduate, a part of me agonized over whether God loved men more than women, and I even questioned if women were men's spiritual equals. I hated that I felt that way, but I did. My hope is that current and future students will be able to escape the kind of pain I experienced as they see scholars like Camille become examples through their teaching (scripture! doctrine!) and their leadership. Perhaps we are taking some very important steps that will lead to a greater understanding (in action as well as word) of the message Elder Holland so eloquently shared in General Conference, "Everything Christ taught, he taught to women as well as men."
Recently, a renowned feminist scholar questioned why I actively participate in (let alone believe in) a patriarchal church. Others have questioned my decision to join the Religious Education faculty. There is no need to digress into a discussion about these conversations—but I will provide the simple answers that I hope will make some sense to this audience. First, because it's true and because I have always wanted to "preach" the gospel. And, second because good must continue to get better. We are not yet as we should be, but we are moving forward consistently. Thus I am grateful to be a part of a very bright future in Religious Education at BYU, a future in which I hope women and men will work together as scholars of faith.
***Rachel Cope is an Assistant Professor of Church History and Doctrine at BYU. She received her PhD in American History (women's history and religious history) from Syracuse University, and her BA and MA in history from Brigham Young University. Her research interests include female religiosity, conversion, revivalism and print culture.



Full Citation for this Article: Cope, Rachel (2011) "The New Chair of the Ancient Scripture Department at BYU," SquareTwo, Vol. 4 No. 2 (Summer), http://squaretwo.org/Sq2ArticleCopeFronk.html, accessed [give access date].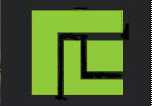 Would you like to comment on this article? Thoughtful, faithful comments of at least 200 words are welcome. Please submit to SquareTwo.