To view Melissa Inouye's lesson on Black LDS History, click HERE
As a mother of Latter-day Saint children in the twenty-first century, it is important to me to teach my children about the evil that is racism, including racism within our own church history. In a world filled with toxic falsehoods about how one group of people is better or worse than other people, I want my children to cling firmly to the truth that "all are alike unto God" (2 Nephi 26:33). It might be interesting for some people to know that I'm a woman of color myself, and my kids are mixed-race (my mother is Chinese American, my father is Japanese American, and my husband is Canadian American), but the point is that in far too many situations, Latter-day Saints treat racism as a "rights issue," a "political issue," or a "problem that brown and black people sometimes have." But racism is a righteousness issue. It is a gospel issue. It is a problem with which all of us must struggle. In particular, the ugly presence of racism within our collective history as Latter-day Saints is an ongoing source of pain and doubt. The way to heal and find faith is not to ignore this difficult history, but to acknowledge it and learn from it.
I therefore developed a lesson for primary-age children about the unrighteousness of racism. The lesson accompanies this article, for I hope others will find it useful, and it includes not only a lesson text, but also a song and some activities. I test-drove this lesson in late June 2018, with about ten kids ages 3-12, in the classroom adjacent to the Church History Library in Salt Lake City where the black history documents were on display. The kids seemed to enjoy the lesson. They laughed to think that someone could believe that the color of someone's skin, like the hairiness of someone's eyebrows, could make them a good or bad, polite or rude person. They enjoyed singing the song (some of the older kids helped make up the actions). They particularly liked jumping when they came to the word "Jane." When I read the racist quote, they quickly put their thumbs down. They could recognize the harmfulness of it right away. This made me happy. If I had had more time at the end, I would have asked them to role-play situations when someone at school used a racial slur, or a similar situation.
This lesson is not a perfect, one-size-fits-all solution. Even after many revisions, including corrections suggested by black Latter-day Saints who know this history well, it fails to capture the faith of pioneers like Elijah Able and Jane Manning James. Nevertheless, we urgently need to start teaching these stories to our children. "Black Mormon history" shouldn't be discussed in academic Mormon history circles only. Stories like young Jane Manning and her siblings walking until their shoes wore out, and calling on God for help, should be as familiar as the stories of Mary Fielding Smith and her sick ox, or the young men who carried people across the icy river.
This lesson is an attempt to begin to integrate these important, complex, redemptive stories into our children's education about what it means to be a Latter-day Saint. By "important," I mean that black Latter-day Saints played a fundamental role in building Zion. Elijah Able, for example, was a missionary and carpenter. His spiritual and physical legacy both remain with us today. By "complex," I mean that these histories contain both beauty and ugliness in abundance. Jane Manning James's plea, "Is there no blessing for me?" is unforgettable for its faith and pain in the midst of racism. In order to help kids grow up with a healthy, mature faith in the age of the internet, they need to root their faith not in the illusion of "perfect leaders" or a "flawless track record," but in Christ, who guides, teaches, corrects, and heals. A church with a history of racism is a church in which the atonement matters. This is what I mean by "redemptive." We cannot atone for a sin that we have not realized we committed. Far from being subversive or edgy, being candid about our collective faults and mistakes is at the heart of the restored gospel. It is as simple as the steps of repentance: acknowledging the wrong, seeking to make amends, and never repeating the sin.
On June 9, 2017, reflecting on the legacy of racism within our church's history, Phylicia Rae Jimenez, a black Latter-day Saint woman in Philadelphia, said, "We cannot begin to move forward until the amount of talks [countering racism] given today outweigh and outnumber the racist talks that were given in the past." Racist speech in church history is not limited to talks over the pulpit, but includes lessons for children and youth such as the series "Man and His Varieties" in The Juvenile Instructor. This magazine, published and circulated within the church for decades in the late nineteenth and early twentieth century, was like a combination of today's Friend and New Era. In 1958, the apostle Mark E. Peterson described it as "one of the very potent child instruction magazines of our early days." "Growing up in my home," he said, The Juvenile Instructor was "the one magazine that I read and that my parents read to me." In his recent lecture at the University of Utah, Darius Gray, a prominent black Latter-day Saint, read a blatantly racist excerpt from the "Man and His Varieties" series, published in The Juvenile Instructor in 1858. An article from this series egregiously invoked God to justify racism. It described black people as "the race whose intellect is the least developed, whose advancement has been the slowest, and who appear to be the least capable of improvement of all people. The hand of the Lord appears to be heavy upon them, dwarfing them by the side of their fellow men in everything good and great." [1]
This vacuous rhetoric formed the beginnings of a huge hole that racist discourse would leave on the construction site of Zion. We have a lot of filling-in to do. This lesson is an attempt to throw in a few shovelfuls where it really counts—under the foundation of our children's faith. Teaching children about the contributions and good examples of black Latter-day Saints, and teaching children to recognize the toxicity of racist rhetoric and ideas, will both help protect our children from being deceived by the harmful, hateful, and false messages of the world and give them tools to proactively help, heal, and preach the truth. Teaching about racism within church history in a believing, supportive setting will also help children develop resilient, living faith. A testimony whose foundation includes understanding of true events and actual historical records, even though the story these events and records tell is complex and sometimes unsettling, is a testimony that is built upon a rock.
I have worked hard to choose the words for this particular lesson to be helpful and not inadvertently hurtful. The black Latter-day Saint women who kindly gave their time to look over this lesson and make suggestions have vastly improved it. However, any remaining errors are mine alone. The point is, no one can change the world with a single lesson, but if we start including black Latter-day Saints in the histories we teach our children (since these histories are indeed part of our collective past), and keep working on doing it better and more frequently, we will start to fill in this hole that racism has left on the construction site of Zion and prepare the ground for a better future.
NOTES:
[1] Darius Gray, "A 54-Year Journey Toward Racial Equity in the Mormon Church," https://www.youtube.com/watch?v=QWjFf3qV2pk --- [Back to manuscript].

Full Citation for this Article: Inouye, Melissa (2018) "Developing a Primary Lesson on Black LDS History," SquareTwo, Vol. 11 No. 2 (Summer 2018), http://squaretwo.org/Sq2ArticleInouyeBlackHistory.html, accessed <give access date>.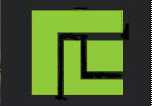 Would you like to comment on this article? Thoughtful, faithful comments of at least 100 words are welcome. Please submit to SquareTwo.
I. Raymond Takashi Swenson
Thanks to Sister Inouye for this. The revelation to President Kimball was significant and a great blessing to all the Latter-day Saints of every race or ethnicity. To understand its value, and why we continue to celebrate it, we need to explain to our children and grandchildren the conditions that preceded that blessing.
At the same time, I would want my grandchildren's understanding on the topic of racial issues among the Latter-day Saints to include the rest of the picture. I would want to give them a lesson that introduces them to the Latter-day Saints of African descent who have been pioneers in their communities, including members in the eastern and southern United States who are bishops, stake presidents, and temple workers; members in the Caribbean, including Haiti and the Dominican Republic; members in Brazil, including Elder Helvecio Martins of the Seventy; and members in Africa, including Elder Joseph Sitati of Kenya. The story of the 1978 revelation is not complete without the yearning of the thousands of people in Nigeria and Ghana who asked for missionaries to come baptize them, and the yearning of faithful Brazilian members like the Martins who contributed to the building of the Sao Paulo Brazil temple, even though they had no immediate prospect of receiving the blessings of temple worship, just like Brother Abel. And yes, the yearning of the rest of the Latter-day Saints to be able to share the blessings of priesthood service and temple worship with the African American members who were our neighbors and the brave people we baptized before 1978, whose faithfulness took a prophet to his knees in sustained pleading with the Lord.
The story of the Latter-day Saints and ethnicity also includes the missionary labors among the American Indians that began with Oliver Cowdery and Parley P. Pratt in 1830, and continued with the father of Spencer W. Kimball. The story of the Latter-day Saints among the people of Polynesia includes the 1844 mission of Addison Pratt to Tahiti and the labor of Joseph Fielding Smith, nephew of the prophet Joseph, who served as a missionary among Hawaiians and returned near the end of his life as Church President to establish the school that evolved into BYU Hawaii, and to begin the construction of a temple to serve the people of the Pacific. The story of the Latter-day Saints in Asia includes the missionary work of future president Heber J. Grant in Japan that started in 1901, and was continued by American servicemen in Occupied Japan who became missionaries among their former enemies. The story of the Latter-day Saints in Mexico and Latin America includes the conviction that the indigenous people of those nations shared an ancestry from Israel, and are intended beneficiaries of the Book of Mormon.
The majority of Latter-day Saints today live outside of the USA, Canada and Western Europe, whose people dominated the first century of the Church of Jesus Christ of Latter-day Saints. Millions of faithful Latter-day Saints of all ethnicities and a hundred languages are preaching the gospel, establishing families and wards, and building and worshipping in 150 temples around the world. There were 4 million Latter-day Saints in 1978. Forty years later, in 2018, there are 16 million Latter-day Saints, of which perhaps 2 million were alive in 1978. The vast majority of us have never lived in a church that had different rules for members with African ancestry. We live in a church that has the same blessings and opportunities for all its members, whether African or European, Asian or Polynesian, American Indian or Latin American. I want to bring my sixteen grandchildren on a walk through our history, to this present time of rejoicing with Latter-day Saints around the world.
_______________________________________________________________________